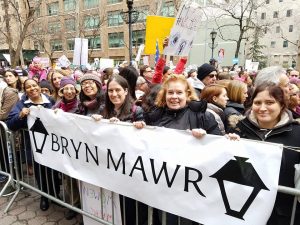 The Bryn Mawr Club of New York City has your back:
On January 21st, New York City will proudly join the international community to march in support of equality and promote civil rights for every human. This historic and peaceful event is open to the public and all are welcome to participate. Register with fellow Mawrters – an assembling location and a procession order will be coordinated with the organizers of the Women's March.
ALL ARE WELCOME, INCLUDING FELLOW SEVEN SISTERS ALUMNAE, FORDS, SPOUSES, AND FRIENDS!
https://www.eventbrite.com/e/womens-march-on-nyc-bryn-mawr-club-of-new-york-city-tickets-30860549735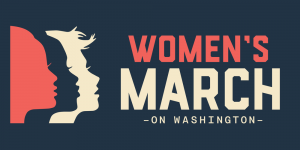 The Mission Statement for the March describes the purpose as follows: "[to] send a bold message to our new administration on their first day in office, and to the world that women's rights are human rights. We stand together, recognizing that defending the most marginalized among us is defending all of us.  We support the advocacy and resistance movements that reflect our multiple and intersecting identities. We call on all defenders of human rights to join us. This march is the first step towards unifying our communities, grounded in new relationships, to create change from the grassroots level up. We will not rest until women have parity and equity at all levels of leadership in society. We work peacefully while recognizing there is no true peace without justice and equity for all." From WomensMarchonNYC.com